Cosmic Color Grim Reaper Tattoo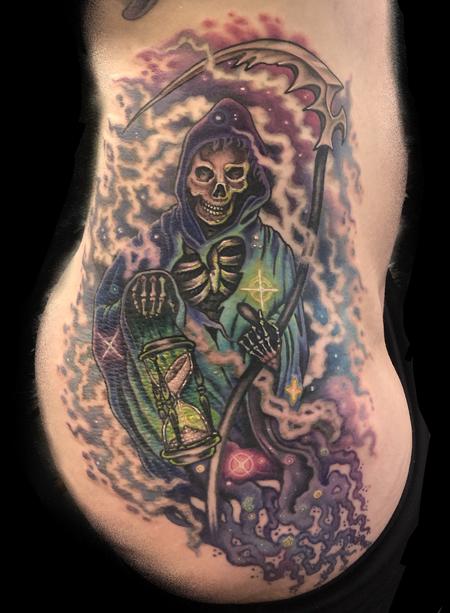 Thank you to Ms. Kate for her hours under the needle to get this rad piece. It was such a treat to be asked to do a COLOR grim reaper for once and it was right up my alley!! We had so much fun! Thanks again, Kate!
Artist Products For Sale
No products are available at this time. Please check back later!