'Seek Magic' Crystal Waterglobe Tattoo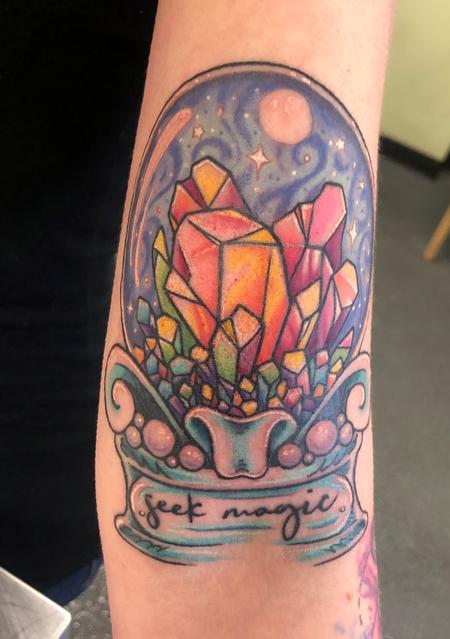 This custom color crystal waterglobe tattoo is located on the bicep area of the left arm. This is a progress shot, as the client is planning to add onto this piece. This tattoo is actually a cover up, but posting the before picture would take some organization on my part. And organization is not a strongpoint. Enjoy!
Artist Products For Sale
No products are available at this time. Please check back later!